KS-604S US Smart Outlet Wireless Remote Control Power Duplex Outlet
Shenzhen Hidin is the leading smart outlet factory in China. All our remote control power outlets passed ETL, CE, FCC, ROHS. Safety and quality are always in the first place. If you would like to have a trial sample or make OEM ODM, our team and R&D will provide you with satisfactory service.
* Low MOQ - There is no minimum quantity request for the stock wireless electrical outlet.
* Competitive wholesale price
* Support OEM ODM
* ETL/CE/ROHS/FCC listed wireless power outlet
* Fast delivery and quick after-sale service
* 1-year warranty, quality assured wifi electrical outlet


KS-604S white 15 amp recessed In-wall smart outlet is a wifi tamper-resistant split duplex receptacle for residential lighting. It combines the advantages of traditional sockets and smart outlets, making life more convenient.
It's quick and easy to install, and simple to get started. Smart life app remote control smart power outlet from anywhere, anytime. You will never worry about leaving your lights on when you are traveling outside. Everything is under your control.

Intelligent cell phone controlled outlet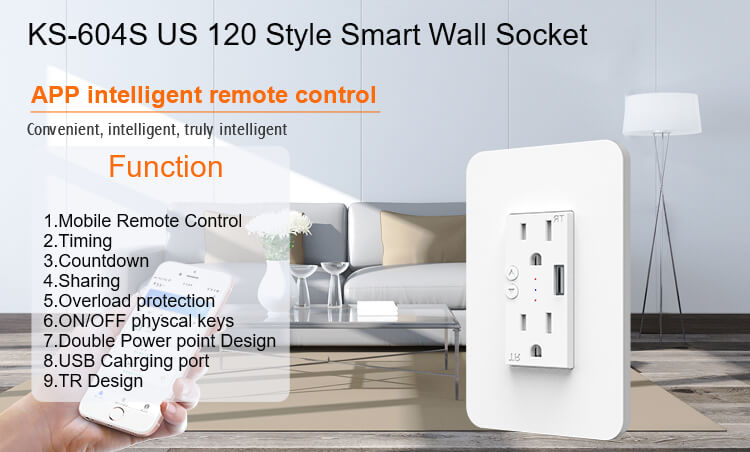 Recessed wireless wall receptacle
3 Pin duplex indoor remote control outlet with 5V/2.1A USB charger, LED indicator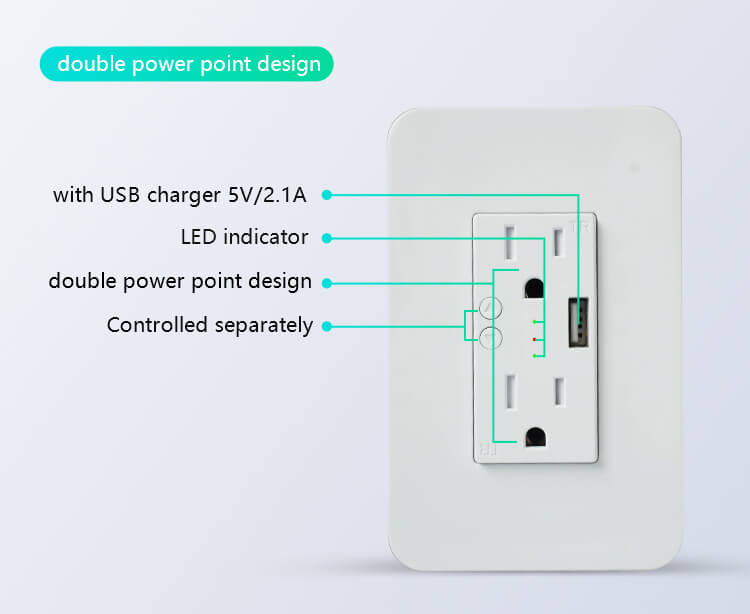 Smart outlet Google Home, Amazon Alexa, IFTTT
Voice controls the smart outlet Alexa at night. You don't need to get up at night to turn on-off the lights.
Timing and Schedule Best Remote Control Sockets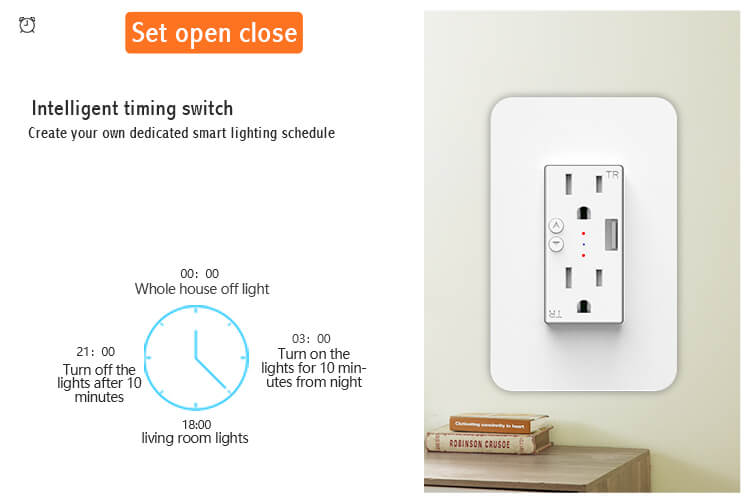 Child Safe Protection wifi power switch with TR Design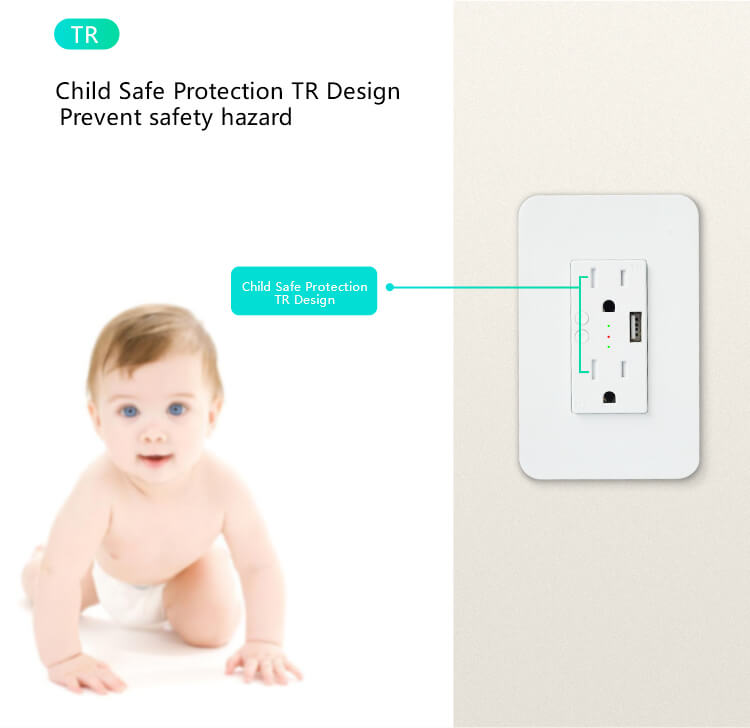 Four overload protection for the remote control plug socket
* Short circuit protection
* Over temperature protection
* Overvoltage protection
* Overcurrent protection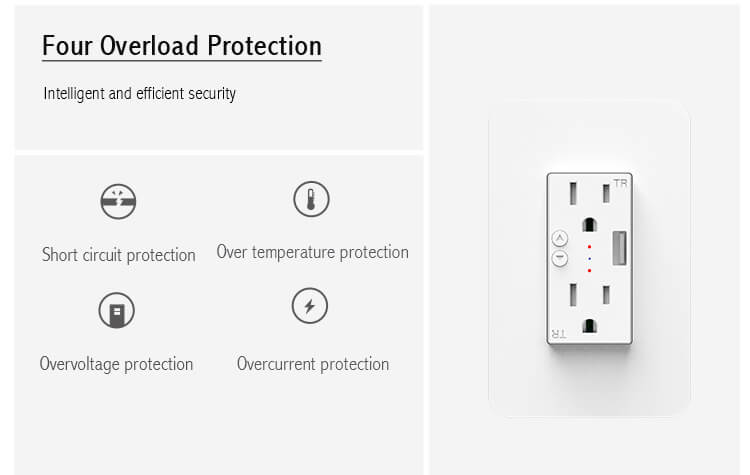 High-quality fire retardant smart electrical outlet with PC-V0 fireproof material
Household power safety for wifi controlled outlet is guaranteed.
Best wifi power outlet with USB quick charging.
Smart wall outlet Wiring Diagram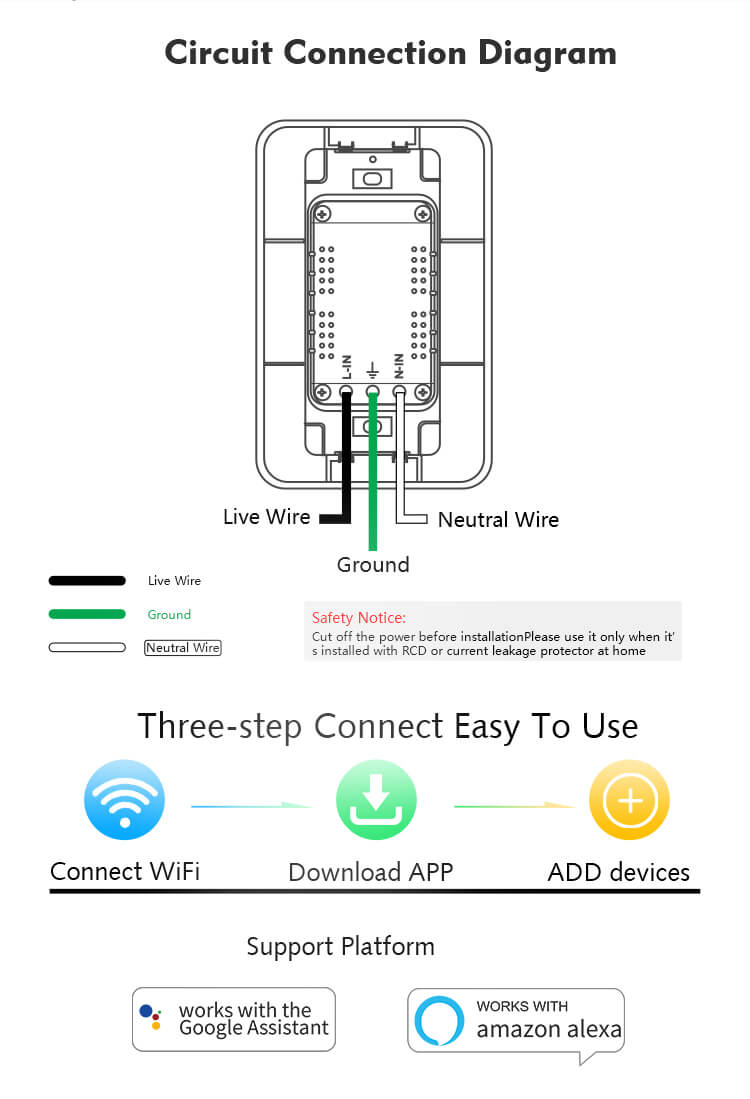 ETL/CE/FCC/ROHS listed wifi controlled wall outlets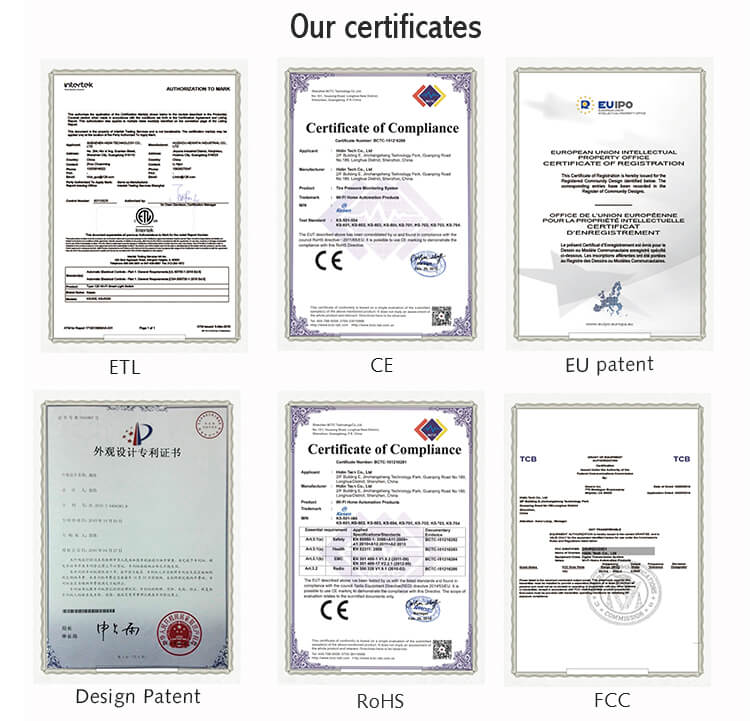 Neutral Packaging remote control electrical outlets are as below the picture. We also offer customized packages for two or three in one box.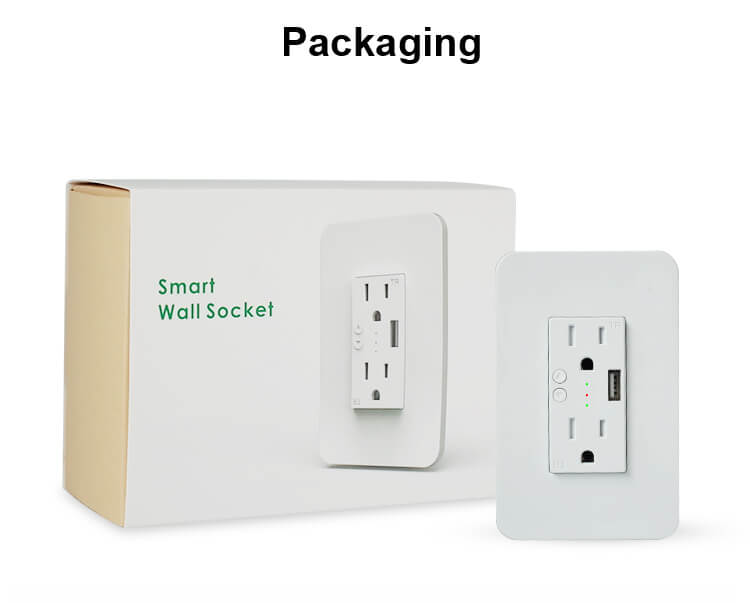 We also have two, three gangs wireless remote control outlet as your request.
2 gang smart home outlet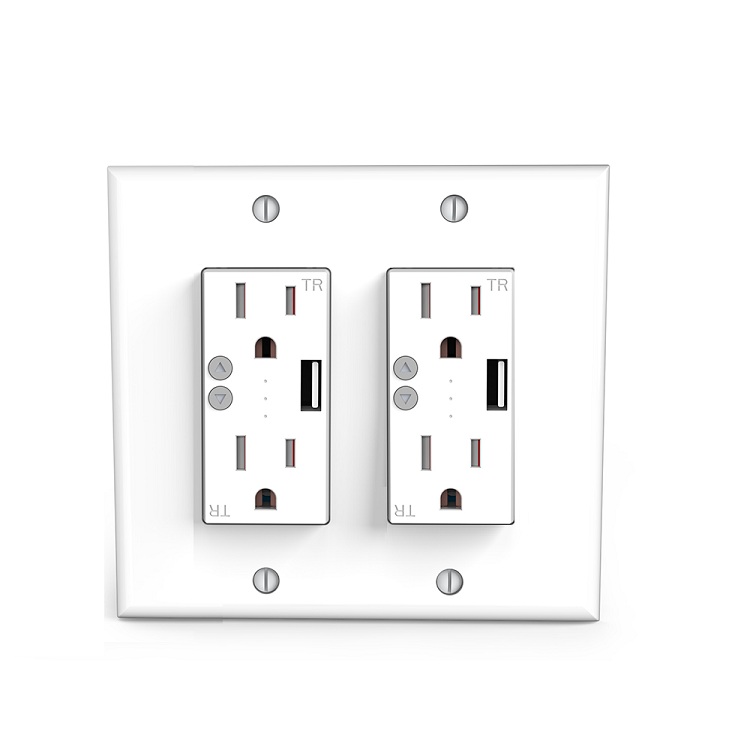 3 gang wifi wall socket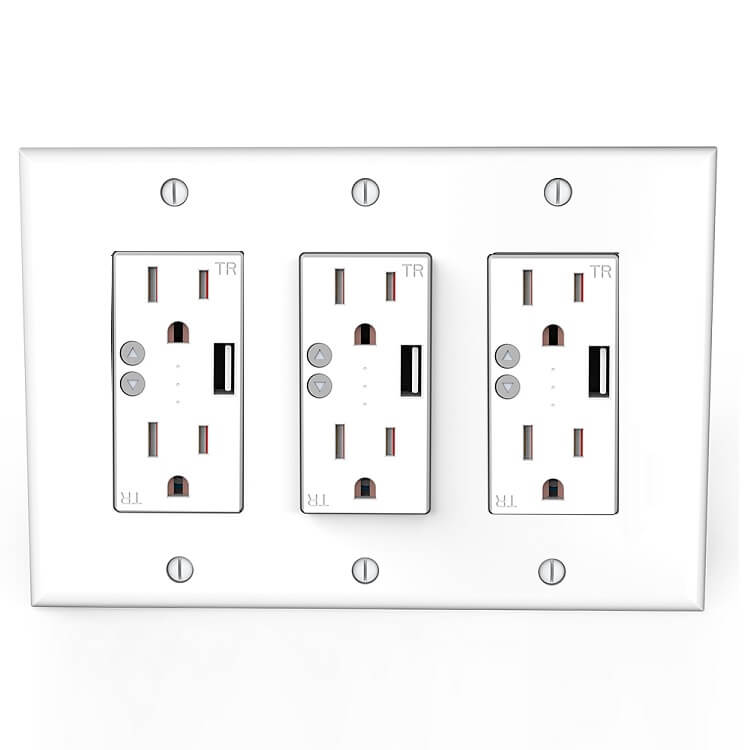 How to place orders for wifi wall outlet?
Step 1. Please click google smart outlet to contact us.
Step 2. Send your smart power socket request.
The request should include below:
* target market of remote power outlet
* product name or item number (e.g. wifi controlled power outlet or KS-604S)
* quantity
Step 3. We will send you the price, lead time of the wireless plug socket for you.
Step 4. After confirming the invoice and making the payment, we will arrange the shipment at once.